Explore a Remarkable Place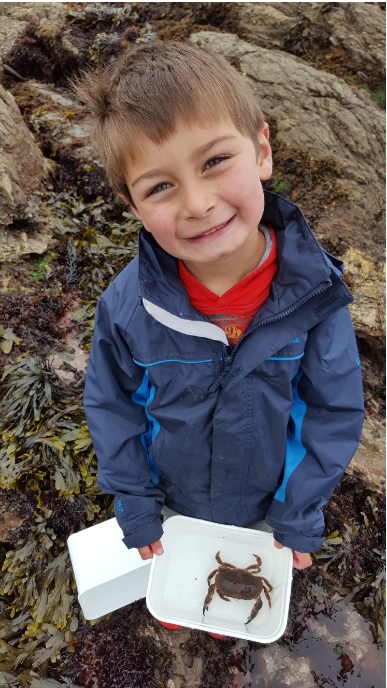 Wembury Bay has long been recognised for its special rocky shore environment. In fact, Wembury is often found in a list of the top rockpooling spots in the country! 
Wembury Marine Centre works hard to protect this special place and encourages all rockpoolers to follow the Seashore Code.
Come and join us for one of our popular Rockpool Safaris and we'll take you on a guided tour of Wembury's rockpools, regular finds include cushion starfish, blennies, velvet swimming crabs, worm pipefish and much much more!
Take a virtual Rockpool Safari by watching our Wonderful Wembury Bay film below and discover the world beneath the waves. 
Wembury Marine Centre's Rockpool Safaris are delivered by Devon Wildlife Trust staff and volunteers, we run a busy programme of these events between April - September each year, view our upcoming events below or visit our What's On page to find more.
Rockpool Safari events - Frequently Asked Questions
Interested in one of our Rockpool Safari events but want to know more? read our FAQs below or Contact Us for more information. 
How much does a Rockpool Safari cost?

Rockpool Safaris are £5 per person (including Eventbrite fee), all money goes to Devon Wildlife Trust to support the work of Wembury Marine Centre and our wider conservation work.

Booking in advance is usually required.  Please click on a specific event for more details.

Please note car park charges in the National Trust beach car park with also apply - National Trust members park free of charge.
When do you run Rockpool Safaris?

Rockpool Safaris normally start at Easter each year and run through until end of September, we plan these events for weekends throughout our season and on weekdays in school holidays and bank holidays.

We plan these events carefully to coincide with low tide so if the dates and times are not what you are looking for then it may be because the tide is not suitable for rockpooling.
Do I need to book for a Rockpool Safari?

Yes, booking in advance via Eventbrite is required.  Please click on a specific event for details on how to book.

Please note all children must be accompanied by an adult (over 18 years).
What age are your Rockpool Safaris suitable for?

Our Rockpool Safaris are open to all and are not just suitable for children. 

We recommend our Rockpool Safaris for children aged 4 years and over (but you know your child and younger children are of course welcome to join us.) We run Mini Rockpool Safaris for younger pre school aged children as an introductory session to rockpooling - please see our What's On page for more details. 

At all of our Rockpool Safari events, all children must be accompanied by an adult.
What do I need to wear for a Rockpool Safari event?

We recommend sturdy waterproof footwear for rockpooling as you will walk over slippery seaweed covered rocks. Wellington boots are ideal as you can get your feet wet whilst you explore the rockpools fully.

Please come dressed for the weather and bring a coat or extra layer as there can often be a breeze out on the rocky shore.

Rockpool Safaris do go ahead on rainy days unless a severe weather warning is forecast. 

 
Shall I bring my own net?

Please don't bring nets! We work really hard to protect Wembury's rockpools by following the Seashore Code at all of our events.

We never use nets, only our hands and buckets and we will teach you how to do the same. We provide the buckets so there's no need to bring anything but yourselves!

Please consider leaving your nets at home whenever and wherever you go rockpooling, thank you.
Can I bring a group or Birthday Party group to a Rockpool Safari?

We can offer private guided Rockpool Safari events to group of all ages, please Contact Us to discuss dates and details and we'll be happy to arrange a booking with you. 

We also offer Birthday Parties which include guided rockpooling sessions plus other activities and private hire of Wembury Marine Centre, please Contact Us to discuss in further detail. 
Will the Rockpool Safari go ahead in poor weather?

Rockpool Safaris will go ahead on rainy days, please be aware the rocks can become more slippery on wet weather days. Please bring a warm waterproof coat and sensible footwear such as wellington boots.

In the event of a  severe weather warning issued by the Met Office then we will cancel our events and update our website so say so as soon as possible.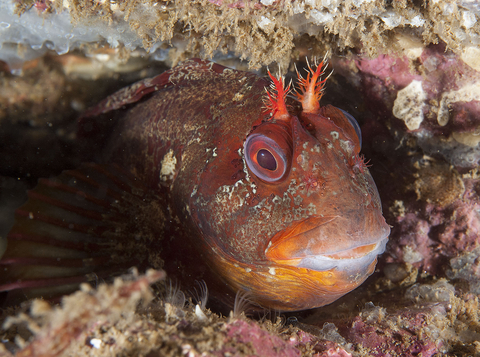 Support our work here: