Come and Explore Wonderful Wembury: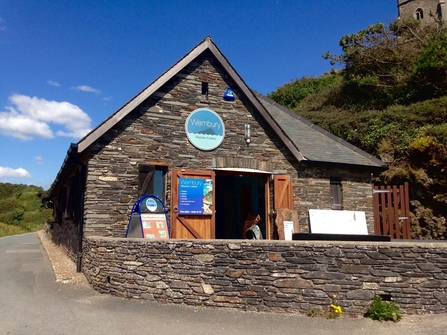 Wembury Marine Centre is the ideal place to learn about the surrounding area and its wildlife through interactive and informative displays, regular Rockpool & Snorkel Safaris and other marine themed events.
The Centre also explains the part you can play in keeping Wembury special.
Wembury Marine Centre is open seasonally from Easter to the end of September each year. Throughout the season we run a busy programme of events and invite you to join us and explore Wembury's underwater world with our knowledgeable staff and volunteers. 
WEMBURY MARINE CENTRE WILL BE OPEN TO THE PUBLIC FROM SATURDAY 26TH JUNE 2021! 
Our opening days & times will be Tuesday - Sunday, 10am-4:30pm until 2nd October 2021 and then Monday-Friday 10am - 4pm from 4th October - 22nd October.  
We think the Marine Centre is just brilliant, keep up the good work! we had a wonderful experience with volunteers and staff on the Rockpool Safari
Watch in wonder at Wembury's underwater world:
Wembury is a special place for marine wildlife - watch our Wonderful Wembury film to discover more.
Wembury Marine Centre is a fun place to visit for the whole family, it has much to see with free entry and enthusiastic staff on hand to answer questions. Well worth a visit, you will not be disappointed.
Discover more about Wembury Marine Centre:
Wembury Marine Centre is a great place to visit with the children - experience the wealth of our magical coastline and Area of Outstanding Natural Beauty. The Centre's team are amazing, knowledgeable and thoughtful - always a pleasure whenever we go.
Wembury Marine Centre upcoming events
Visiting Wembury Marine Centre - Frequently Asked Questions
Where is Wembury Marine Centre?

Wembury Marine Centre is ~9 miles East of Plymouth, Devon, find us on Google Maps.

The Centre is situated in the National Trust beach car park for Wembury beach - as you enter the main car park you drive past the Marine Centre which is on your left.

Our postcode is PL9 0HP and Wembury beach is signposted as you drive through Wembury village.

Please note National Trust car park charges will apply.
What are Wembury Marine Centre's opening times?

Wembury Marine Centre will be open to the public from June 26th 2021 and will aim to be open Tuesdays-Sundays, 10am-5pm  until the end of September 2021.

Please be aware that we are a small charity and rely heavily on the support of volunteers - please Contact Us to check our opening hours on a specific day before making a special journey, thank you.
Is there an entry charge?

Wembury Marine Centre is free to enter but all donations are gratefully received and will support our conservation work.

Please note Wembury Marine Centre is managed by Devon Wildlife Trust.  However, the Wembury beach car park is managed by the National Trust and their car park charges will apply.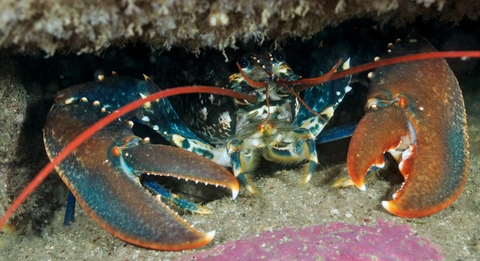 Support our work here: