Find out more about Seashore Survivor activity session for schools and groups: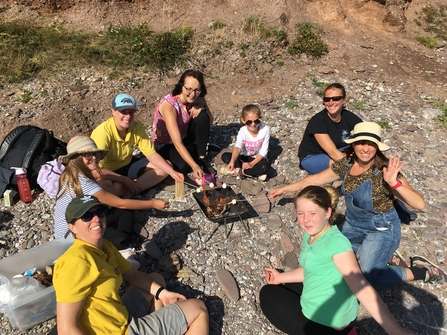 Wembury Marine Centre offers structured beach survival skills sessions which take place on neighbouring Langdon beach. These sessions are available to schools and other educational and private groups.
Seashore Survivor sessions are delivered by a Devon Wildlife Trust staff member based at Wembury Marine Centre and are supported by our team of volunteers. Devon Wildlife Trust has full public liability and employer's liability insurance for all our activities at Wembury beach, our staff are qualified First Aiders and hold an enhanced DBS check.
Seashore Survivor sessions include:
Fire lighting

Students are taught the principles of the fire triangle, the importance of fire safety and how to build and light a small fire. Students are then able to build and light their own beach fire using a flint & steel. 

Please note for safety reasons our fire lighting activities must be run with limited numbers so we may split your group and half will take part in den building whilst the other half are fire lighting and then the two groups will swap over. 
Campfire cooking

Alongside the individual fire lighting activity, we can also engage students in lighting a larger beach fire using a fire pit, this can then be used for toasting marshmallows, cooking popcorn and other campfire cooking activities. 

At the same time, students can set up and light two storm/kelly kettles for making hot chocolate.
Den building

Den building activities are a fantastic team work exercise for young people, we have several tarpaulins, poles and ropes and the team must work together to build a structure they can all sit and shelter under.

Den building can be booked with the fire lighting activities or as a stand alone session.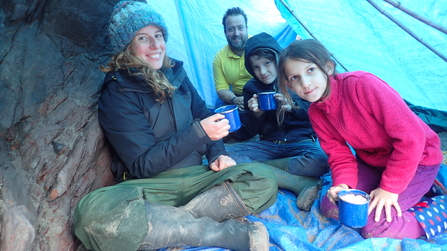 Seashore Survivor sessions are normally charged at £5 per pupil, this includes individual fire lighting plus campfire and den building. There is normally a discount for booking more than one activity on the same day.
The sessions can be booked year-round so please Contact Us to discuss in more detail or Book Now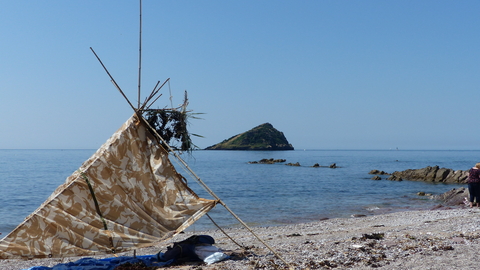 Support our work here: